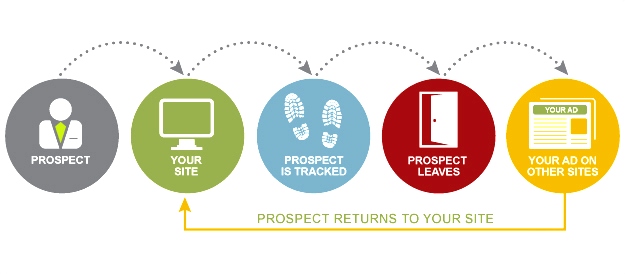 Retargeting, also known as remarketing, is a form of online advertising that can help you keep your brand in front of abandoned traffic after they leave your site.
Most people will leave your site without converting, especially if they are a new visitor. Statistics show that on average only 2-4% of all visitors will convert the first time they come to your site.
Retargeting allows advertisers the opportunity to get back in front of them using display or banner ads. By using cookie or pixels, advertisers can "follow" their visitors as they surf the web and can serve ads to only them, ensuring that your ads are served to only to people who have previously visited your site.
This is one of the most powerful forms on online advertising available. You are only targeting visitors that have shown interest in your products/services. The ROI on this type of advertising is one of the highest. It is also a great branding tool. Everyone with a website with less than 100% conversion rate, should be doing retargeting.