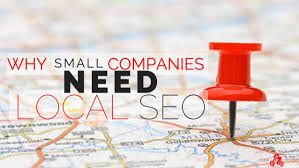 Tick tock. Tick tock. How soon should you be seeing results from your hired SEO agency?
In a previously published Search Engine Land article, Columnist Stephan Spencer shares 7 tips for hiring a SEO  agency.
Never trust an SEO professional who claims to guarantee a number #1 spot in 6 months or less. Often times, the benefits of a well-executed SEO strategy won't manifest themselves for at least a year, especially when the website being optimized has a lot of issues. Tactics which might get your rankings to spike in the short term can come back to haunt you in the long term.
Ask for a timeline of expectations at the beginning, and then another timeline after the audit is done.
Look for someone who, instead of focusing on rankings, focuses on your business goals. Rather than rankings, look for growth in KPIs such as organic traffic, sales, tasks completed, etc.
As with your own personal fitness, often it is best to focus on small, achievable goals that are right in front of you. Doing so allows progress to happen, less inhibited by the constant worry of where you are in comparison to the mountain of work ahead of you. Instead of trying to succeed at SEO with a single herculean effort, you can create something great, measure its performance, and then create another starting point from which to continue improving.
Ask them not what is going to give the fastest results, but what will lead to the results that can be sustained over time.
Try a timeline that is segmented into actions: 2-4 weeks for a comprehensive site audit, 1-2 months for technical changes, 2 months for content revamp, 3-4 months for link acquisition efforts, etc.
Ask for reports that explain clearly what is being done and how this will improve your overall growth; de-emphasize pure ranking metrics.
This article should not be seen as validating poorly-done SEO that does not show you the fastest possible results. There are some situations in which great SEO can indeed show very fast results – such as eliminating hidden spammy links from hackers, fixing critical crawling or site architecture issues, or manual penalty recovery.
What you should take from this article is that before beginning any SEO efforts, you should take time to assess the situation, plan both short- and long term-strategies, approach SEO as an ongoing process, and communicate realistic goals and timelines for improvement to the larger team and executives.
Many SEO efforts fail due to unrealistic expectations about the time and investment required. Don't let yours be one of them!
Author credit: Stephan Spencer/Search Engine Land, February 11th, 2015