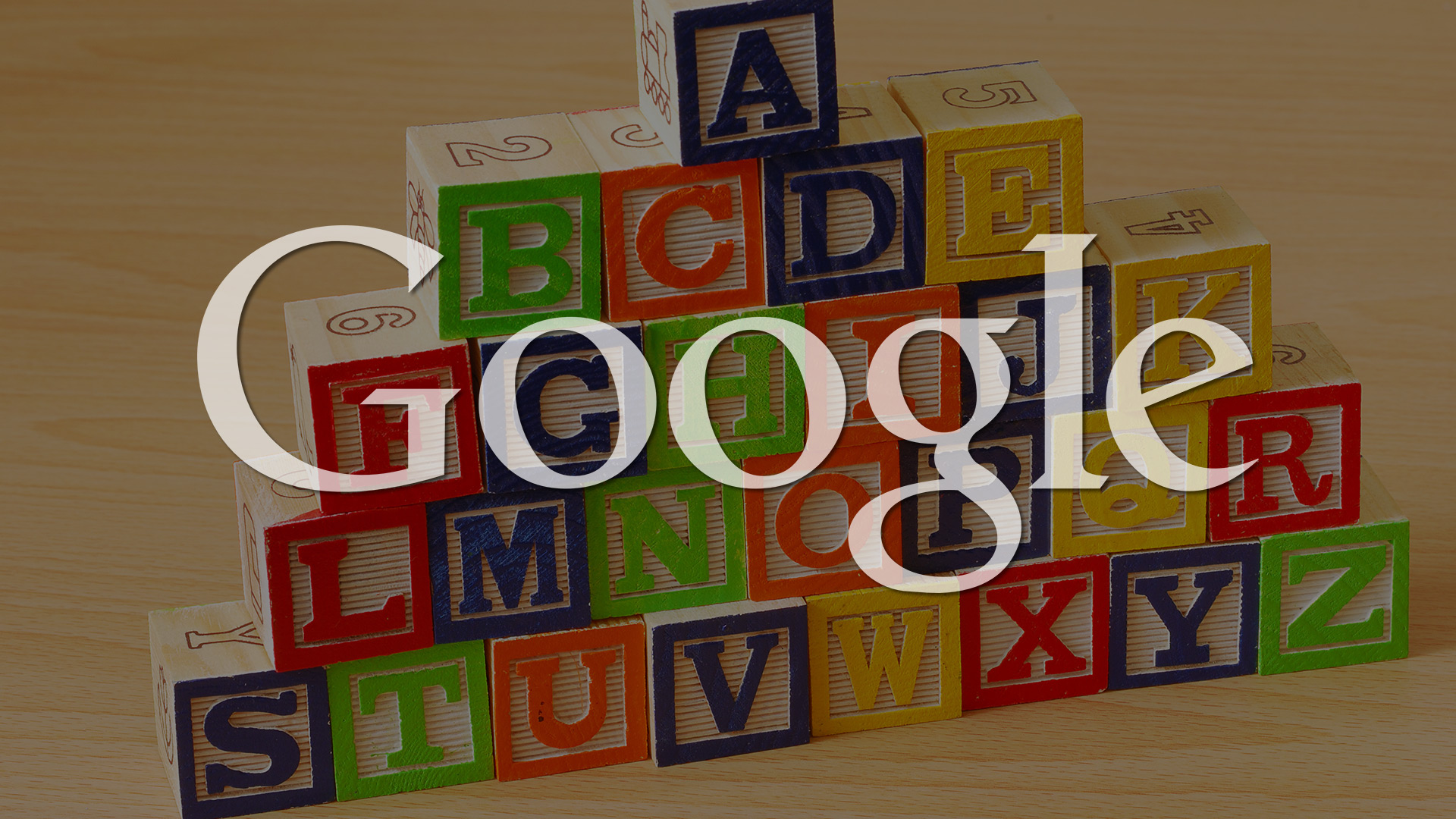 No one believes in defying convention more than Larry Page. When Google (GOOGL) went public in 2004, Page and his running mate, Google co-founder Sergey Brin, snubbed Wall Street and instead of doing a typical IPO, which enriches investment bankers, opted for a Dutch auction. Huh? A what? It's the same sort of head scratching many of us are doing today, as Google does something no company has ever done before — a restructuring by grabbing itself by the lapels and turning itself inside out to create a conglomerate.
In case you missed it Monday, Google is creating a holding company called Alphabet that will own Google—including search, Maps, Chrome, Android, Apps and YouTube—while the other so-called moonshot businesses such as DNA research, self-driving cars and broadband bets will be placed outside of the old Google, but under the Alphabet umbrella. Google shares will be converted to Alphabet shares. That's for now. I say that because I think it's very likely that Page & Co. will continue to shape and reshape Google and Alphabet as they see fit over the coming years.
Page—and yes, he is the driver here, not Brin nor Google Chairman Eric Schmidt nor the new CEO, respected company insider Sundar Pichai—is obsessed with not hewing to conventional wisdom or becoming complacent. That kind of thinking seems to serve him well. For instance, yes, Page and Brin took their company public 11 years ago, but they also wanted to maintain control so they issued two classes of stock with the two of them holding a majority of the super-voting stock. True family media companies (like the New York Times and Washington Post) have been doing this for years, but too often that strategy has ended up as nothing more than a means to keep ineffectual heirs flush with dividends. The Google guys wanted to stay in control because they really wanted to run their company differently. And they have, letting employees use 20% of their time to work on non-core projects, to brainstorm, tinker and dream. What's the ROI on that? Hard to say, but I can tell you that it has helped create a culture that continues to attract the best and brightest engineering talent, and talent writ large, on the planet.
Related: What did Google just do? 4 things to know about the company's restructuring.
And yet Page also listened. He heard complaints that his company lacked financial discipline and hired a high-profile CFO, Ruth Porat from Morgan Stanley. And he heard that shareholders were being forced to indulge his passion for innovation, which might be eating into the stock's performance. While under the new structure, Alphabet investors (i.e. old Google investors) will still own the big bet — read: unprofitable businesses — but they will be stripped out of Google's core businesses for reporting purposes which will now allow us to see just how incredibly profitable Google is.
Page's restless iconoclasm is incredibly important because the rate of change in the technology business is only getting faster and faster. Companies that once appeared to have massive competitive advantages like Wang Laboratories, BlackBerry (BBRY), and even IBM (IBM) have seen their businesses stealthily overtaken by smaller and nimbler companies. (Did you know that HTC was the No. 1 smartphone maker in the U.S. in 2011?) Companies appear dominant, until they aren't.
And that's why Page has been pushing Google so hard. For all of Google's dominance in its core business of search, for instance—replete with EU investigations of anti-competitiveness—search has vulnerabilities (disclosure alert: our parent company Yahoo competes with Google in search and email). Besides traditional competitors like Bing and newer players like Quora, Facebook (FB) is a huge challenge to search as its massive universe lies outside of Google's purview. And on smartphones, consumers use apps, which are also not subject to Google's search engine, much more than the mobile web. Page knows that Chrome, Android, Maps, YouTube — any one of Google's bread and butter businesses — could be toast within five years.
The web provides endless opportunity to grow and disrupt, which is what companies like Amazon (AMZN), Facebook and, of course, Google have done—that's the upside. And yet that same limitless freedom contains a frightening downside as well. A tyranny of infinity, if you will. With costs and barriers to entry on the web so low, there's little place to hide. Scale, as in potential customers, is so vast and so quickly achieved that a company must continue to keep growing at an almost unimaginable rate. Facebook now has 1.4 billion users and Amazon sells everything under the sun, but the world — and Wall Street in particular — is constantly asking, what have they done lately? Which is why Facebook, Amazon and Google keep galloping ahead. Because a sustainable business just isn't anymore. A company must continue to execute and grow at Internet speed, or it will be supplanted.