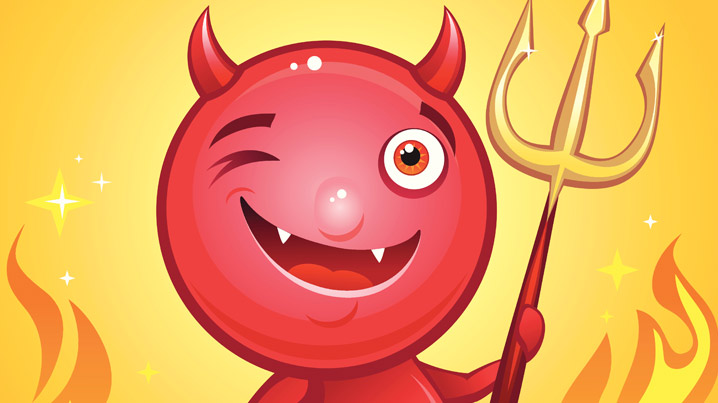 What are the 7 deadly local seo sins?
Is your page alive or is it barely breathing?
Local search engine optimization doesn't have to be such a heated topic. The potential for your business and lead generation are abundant once you understand what's likely sinking your local SEO campaign efforts.
Whether you opted for a do-it-yourself plan or hired an amateur to map out your path to SEO success, the following tips will kick start the heart of your marketing campaign.
Common Local SEO Mistakes
In additional to traditional SEO which works to increase website rankings, Local SEO optimizes your business to make sure it's visible in local searches and within all of the major directories across the Internet. The following tips might answer why your Local SEO strategy is about as dead as a door-nail.
1. Ditch Your Toll Free Phone Number. While customers may appreciate the cost-free contact, anyone searching locally will not be able to pin your business down through an 800 phone number. A local phone number with its associated area code puts you in local engine results.
2. Yellow Pages What? Repeat after me…do not advertise in the Yellow Pages. Say this until it makes sense, and then never do it again. The Yellow Pages are a fossil in the advertising world and offer zero value to your local business. The Internet is where it is at.
3. Stop Stuffing Keywords- While keywords used to be the key to the search engine kingdom, they're not so much anymore. Unless they fit naturally into your content, keywords sound obtrusive and actually have the potential to turn people (and Google!) off. Instead focus on quality content that people will actually enjoy. Don't write sleeper novels on your site and blogs, and by all means, write with the reader in mind. People dig that.
4. Update Inaccurate Information– Claiming your business on Google Plus will not increase your rankings overnight, if at all. It will, however, ensure that your business address and phone number are accurate, and that's sort of what people need if they intend to do local business with you.
5. Monitor and Defend- Your site requires maintenance and monitoring and that's a job all in itself. You can't build a page, add some keywords, write a few blogs, and then let it fly the nest. You need to be actively monitoring your efforts and continually ensuring information is quality, current, and that you aren't being spammed by your competition, Russian linking networks, or perhaps, adult websites.
6. Stop Purchasing Links- Sure it sounds like a good idea. Buy some links that get people directed to your page and there you go! Instant traffic. Not so fast. Purchasing links can hurt you far more than it helps. In fact, Google likes to punish websites that implore these sneaky little tactics.
7. Get On Your Soapbox – Dismissing the power of social media is one of the largest mistakes you can possibly make. Whether it's Google Plus, Twitter, Facebook, LinkedIn or YouTube, you need to be on there, so much that you might even annoy people at first. The squeaky wheel gets the grease.
Need more inspiration? Check out a compilation of the World's Worst SEO advice… You've been fairly warned.