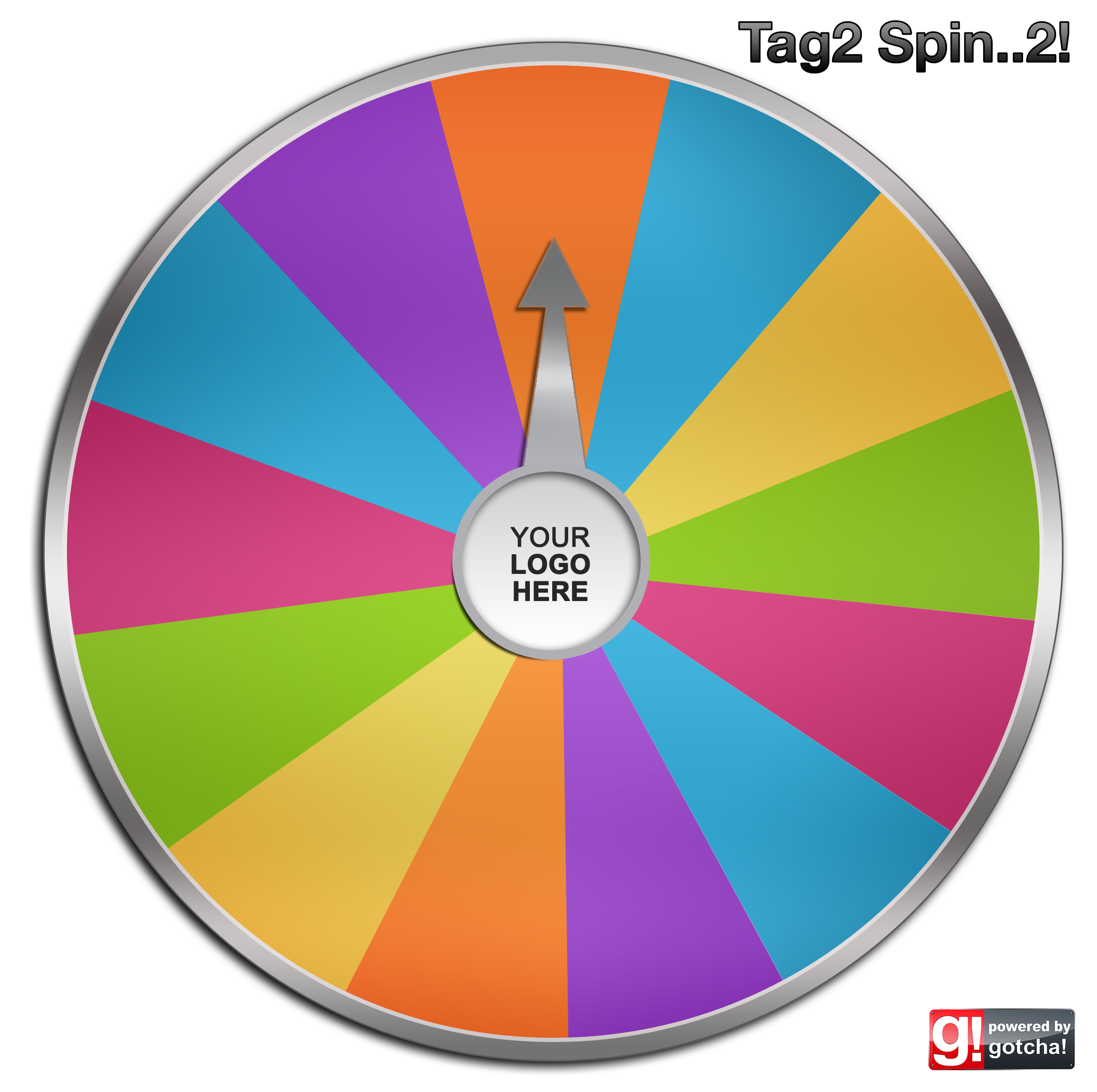 Tag2spin™…2!
So mobile interaction is here and we are seeing lots of cool solutions popping up all over the place.
Just this weekend, I went to have a Mooyah Burger and as I walked into the place I couldn't help but notice advertisements all over encouraging me to scan a QR code to download an app so I could "win" offers and discounts. Every table had an advertisement as well as the front door and the register. So I couldn't help myself, I scanned the code. I was taken to a messed up website where I couldn't do anything, let alone download the advertised app. So Mooyah missed out on capturing me into their database.
After my burger I went by Zinga Yogurt where I helped myself to a nice bowl of Chewy Cinnamon Roll and Birthday Cake yogurt. I went to the counter, set my yogurt on the scale and the man asked for my cell number. You see, I'm part of their loyalty program and the second I paid for my desert my cell phone went off with a text informing me that I had 26 points out of 40 towards a free yogurt. When I arrived home I found I had an email from Zinga letting me know my score but also offering me an additional 5 points if I fill out their online survey.
Final score?  Mooyah – 0   Zinga – 26!
Welcome to the future where companies can now engage on multiple media to attract, interact and capture their market.
gotcha! can provide everything mentioned above and then some.
The real winner though, is our latest "hot ticket", Tag2spin™…2. I added the "2" because we are about to launch our latest update. Tag2spin™, for those of you who do not know, is a digital prize wheel that can be used on all media. It can be mobile only, or it can be mobile, desktop, iPad and even Facebook all at once!
The way it works is someone sees an advertisement and scans a QR code, clicks on an SMS message link or clicks on a banner ad.
When they get to the landing page they fill out a short registration form. The form can ask for as little as an email address or it can ask everything from name, company, phone, address and more. The client determines this when setting up their campaign using our automated dashboard.
Once the registration is finished the user can be taken to an optional survey screen where they can be asked as many as six survey questions. After this they come to a beautiful spin wheel rich in color. Clicking "spin" gets the wheel moving and once it stops they are automatically taken to the success page which tells them what they have won and provides a unique redemption code.
They can redeem their prize in one of two ways; by showing their screen at the register or touching "collect" and having an email sent with their redemption code. They can then print their certificate out and take it in to be redeemed.
"Cool, I would share my code with all my friends and take advantage!" you say? Well gotcha! has this covered, as there is a "Redeem" button on the screen which is pressed when redeeming at the register.
There is so much more to our new Tag2spin™, such as the ability to upload custom backgrounds, set the amount of prizes offered and limit how many can be given away and more. All data is stored on a secure server and captured real time and can be downloaded by the client for analysis at will.
One day soon, I'm sure I will walk into a restaurant or look on the back of a store receipt and see an offer to spin a digital prize wheel and secretly I will know where it came from.
To try your luck and see what I'm talking about, scan the code below or text "gotspin" to 80464 (Text for the US only, message and data rates may apply).