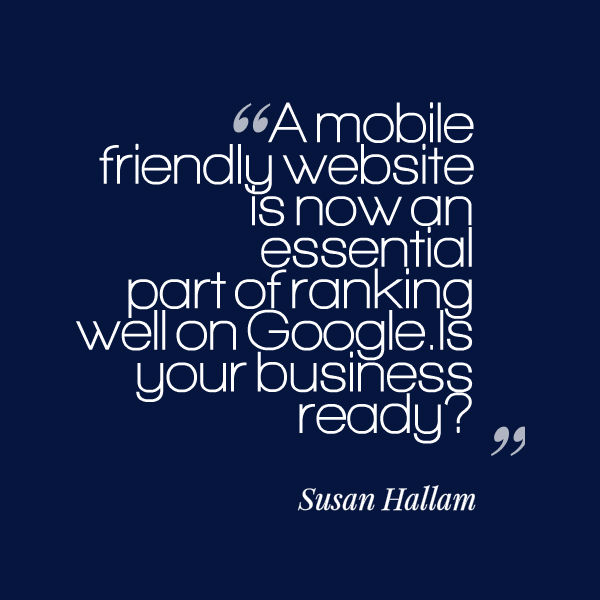 The time has come for the Google mobile friendly algorithm update. We have warned our clients with hopes they would be prepared. Their pages are mobile-friendly. SEO is in check. All mobile devices will operate efficiently. There will be no consequence ahead.
For those that have not received our message, today is the day for last preparations. Search Engine Land has published more information, which we have shared below.
Google confirmed in a blog post that the mobile-friendly algorithm update is rolling out now. The company also reaffirmed that this update doesn't equally apply to all devices or results:
Affects only search rankings on mobile devices
Affects search results in all languages globally
Applies to individual pages, not entire websites
Google has put together another FAQs document for webmasters. The company says that webmasters or publishers won't necessarily see an immediate impact and that it will "be a week or so before it makes its way to all pages in the index."
Google recommends using its mobile-friendly URL testing tool to determine whether Google will regard your site/pages as ready. There are many more helpful links on in the FAQs.